The EU's Proposal for WTO Modernisation: A Critical Assessment
By Biswajit Dhar | Briefing Paper # 25 | June 12, 2019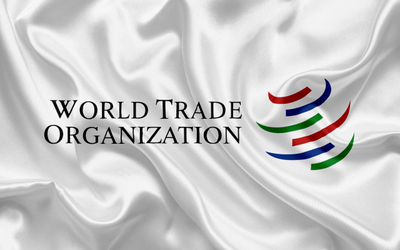 In June 2018, the Council of the European Union gave the European Commission a mandate "to pursue WTO modernisation in pursuit of the objectives of making the WTO more relevant and adaptive to a changing world, and strengthening the WTO's effectiveness". A few months later, a group of 13 countries, which also included the EU, unveiled a process for WTO reform for "developing 21st century trade rules at the WTO".
Couched under these broad-brush objectives lay the intent to alter the focus of the WTO fundamentally, to make the multilateral trading system represented by the organisation respond essentially to the market forces. The reform proposals are making it clear that the openness of economies would be pitchforked as the ultimate objective of the multilateral trading system.  This is a far cry from the way in which the multilateral trading system was envisioned. The founders of the GATT and the WTO were unequivocal in demanding that the multilateral trading system must be development-oriented, rather than market-oriented, and that as long as development deficits remain, as they do at the present juncture, trade must be the handmaiden of development.
This briefing paper provides an overview of proposed reforms of the WTO in the light of the objectives of the organization. It critically analyses the EU's proposal on WTO modernisation by focusing on three thematic areas: disciplining subsidies, comprehensive rules on investment, and the so-called "forced technology" transfer.
After analyzing the ramifications of these proposed reforms, the paper provides an alternative perspective which is in keeping with the imperatives of development and equity. Developing countries need to engage effectively with their developed country partners to initiate reforms of multilateral institutions like the WTO so that these institutions work towards narrowing the development deficits between countries, argues the paper.
To download this briefing paper, click on 'Download Now' link given below.
Printed copies of the briefing paper are available on request.
Image courtesy of besthqwallpapers.com